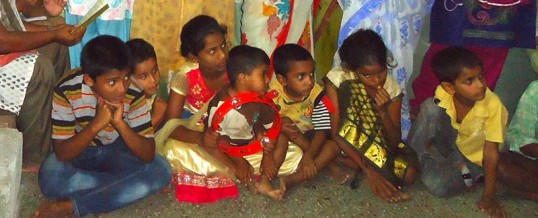 Greetings in the most beloved name of our MESSIAH!  We give thanks to God always for you all, making mention of you in our prayers; remembering without ceasing your work of faith, and labour of love, and patience of hope in our Lord Jesus Christ. [1 THESS. 1;2,3]
CHURCHES AND EVANGELISM
All our pastors are doing well and doing the Lord's work diligently because the coming of the Lord is very near.
Another Pastor John with us turns 50 years on the 14th of this month. He is Bengaluru, Nagaerbhavi area. He has a big church building constructed by the Korean presbytarian people. In the '90s Korean People thronged Bengaluru and scouted pastors and helped them own church buildings. Of course believers are few in number in John's church. Nevertheless he is good at fasting. He fasted fourteen days last month and next turn was of Pastor Ponnachan Thomas. He also fasted for some days and the third chance was for me. My fasting days run from the 5th of November to the 16th of November, both days including. But Pastor John objected to this fasting and told ten or twelve days fasting is not prescribed and the fasting should be either seven days or else it should be fourteen days. I am searching the HOLY BIBLE for the scriptural affirmation of this theory and so far I could not find. Any how I can continue up to fourteen days but not want to stop for seven days.

Brother John Raju lost his beloved mother recently, she had bad liver. However he is back in evangelism work. Somebody had given him plastic crusher equipment. But the power consumption was very high level and it had liabilities also. So he had to stop the exercise with use of this equipment. However I will have to help him more because the rent of houses in Bengalore is very high and scarcely vacant.  Poor John last time his father expired and now he has lost his mom. By the way, my mom is 77 and lives with her third son (my younger brother) in Coimbatore, a big city full of Cotton Textile mills. My father was employed in one of the cotton Textile mills and for many years the mill was locked up owing to labour unrest and also unavailability of cotton raw material. Those days were full of misery and my school education was greatly damaged. I had to join an orphanage with the help of my Science teacher which was a very humble man.
Channadayapura work is giving more fruits and many people came forward to give away used clothes for the poor people there.
Four pastors from Chamarajanagar, which is a very under developed area have joined us in this month. They are Devaprasad, Vinod, G. Joseph and Prabhakar. Brother Reguel has been sick with high blood sugar and yester also. My wife went with me to visit him and for intercessory prayers. His blood sugar counts 340 and he has to inject insulin daily in his own body. He has wounds on his head and the wounds do not heal quickly.

Thankamma [my wife] and I have extra duty of going to the villages added to our work. Because our loving Lord has given good health to me I have no problem in visiting and working in villages. Any how we do not take the old four wheeler every time because the gas is more costly now a day. When we go with luggage such as used clothes and guitar and number of persons more than 5 there is no more options except of using the four wheeler. Anyhow I thank our dear Lord Jesus Christ for providing the vehicle in great time of need. I want to specially thank the partners with Messiah Missions for allocating funds for getting it repaired. The engine seems good but the side door jams some times and a lot of exercise is needed for opening the door. The new ministry guitar is mostly used by Brother John Roy and he is also helpful for driving the vehicle, preaching, praying for the sick and trouble shooting.
In Orissa, brother Bhima Raitha continues with us with a small monthly support. Another brother from the church of God submitted a proposal for a day care center for children seeking many thousands per month. In Bengal the work for the Lord are interrupted after the cyclone and aftermath. Our brothers, especially Bhiman is doing well after a couple of days spending inside jail locked up owing to false cases of forced religious conversions. I told him not to baptize the believers at once. The fuel to the fire is he will never fast previous and following baptisms. Of course his wife Sushma is a very much praying woman and the situation is calm now a days.
The Trivandrum people, especially Brother Rajan Peter is calling me back to Trivandrum because the Pastor Rajan has started a work in Pallippuram 20 kilo meters from the Medical College in Trivandrum.
Among the widows, Kamalamma and Sakkamma are growing spiritually well.
Pastor John Cheeran Ittiyavara has been working in the Nagavara village of Bengaluru for the last 10 years. Some people assisted his work and he built a big church like a Catholic church with crosses and flowers there but no believers. Now he wants to remove the crosses fixed in his church building. Responding to his invitation, brother Shyam Samuel and Pastor John Mohan traveled there and conducted 3 days of meetings and two people have been baptized last month. This month also one day meeting was held and many members began to attend the church. Presently 100 people attend the church and many of the believers began to help the Pastor and the ministries. Pastor John Cheeran told us that he is no more in need of financial support for his ministries instead began to give monthly 400 rupees for the ministries. May some other native pastors also fall in line with him!
Mahadevaswamy is a young man who is blind. In his village our Messiah Missions evangelists went and taught the gospel openly. Mahadevaswamy came and listened to the gospel. While he was there, we noticed that he needs a shirt for not having a good one. A shirt was given to him, and it blessed his heart deeply. He now attends the meetings regularly at the gathering of believers.

The CHILDREN WORK is going on and we have our combined Sunday School Celebrations on the 3rd week of this month. Children like MANASAPRIYA, LAVANYA, SINDHU and a lame boy named Vinay are doing well. Manasapriya is interested in learning guitar chords and the problem is this year she cannot spend much time in learning musical equipments as she has to face the Secondary School Leving Certificate matriculation examination which is a turning point in every students life. I am very particular that she should come out in flying colors and go for the College under graduate course. She sends her greetings to you.
We all Pastors pray one heartedly and sincerely for the Lord to open doors and rise up generous donors for the MESSIAH MISSIONS MINISTRIES.
Yours lovingly always in our MASTER'S MINISTRY,
BROTHER JOHN MADAN MOHAN