Dear Brothers and Sisters!  Greetings in the name of our Lord and Savior Jesus Christ.
Thanksgiving:
Praise the Lord for his faithfulness, provisions and all the blessings He has given us for His glory. Thank God even though our country is facing a lot of problems such as flooding, extremism and terrorism attacks but the work of the Lord continues. We are very thankful our Lord we all team members has been surfing from deferent daises. Because there are many daises after the flood in our country. But now we all of us are fine. These circumstances are opening doors for more opportunities to serve the people and show them the love of God. The following are the things God is doing lately.
Relief Work in the Province of Sarhad and Punjab:
We had the long tour of the province of Sarhad and Punjab regarding to relief work for the flood victims. We have visited many areas of Punjab province and Sarhad. Two people Pastor Bsharat and Brother Shoukat joined us in this tour. These two people are from Calvary Church. We are very thankful for Messiah Mission, Brother Saleem Joseph, Simon Vincent and Calvary Church for their donations and further help. We were able to distribute quilts, mattress and groceries. We were able to distribute 26 quilts and 26 mattress, 26 bags of flour, and 26 packs of groceries. In one pack there was 2 kg sugar, 500grams tea, 2 kg dry Milk and medicines for fever and malaria.
People were very happy. We told them about who sent those things. They were very please to all of you and conveyed their greetings and thanksgiving.
Please continue to pray for them because their houses have been destroyed and they are sleeping on the ground. More over the winter will start in the beginning of October and the people need beds, quilts, mattress and warm clothing.
Friendship Evangelism & Street Evangelism:
Along with the present condition God is opening more doors for evangelism We were able to share the word of God and the love of God with many people in the deferent city of our Pakistab like Pashwer, mangla, Jhlum, Nosharah, Chakwal and many other small cities. Our God touch their heart we were able to distribute the following literatures.
Bibles = 103
New Testaments = 267
Miracles of Christ = 295
GEOM Follow up Team:
Thank God for the follow up team efforts to take care of the seekers, its found that many people have different questions into their minds which they want to clear, in this way our follow up team have good opportunity to make their minds clear and share the word of God more with them, by sending feedback, they are showing their interest and want to keep in touch with us from different remote areas. Specially in Kashmer God is working many people show their interest in Christianity. Although it is very difficult to work in Kashmir But we are very thankful our Lord who is using us in that area.
Library project:
In last two month we received 36 request from deferent library for the Bible. We have sent 22 Bibles. This project is very useful. Because many Book reader visit the libraries. In this way they can see the Bible. We received many letters from people who had opportunity to see the Bible in the library. They read the Bible and our address is on the last page of Bible. They wrote us for the copy of Bible and asking some question about life of our Lord Jesus Christ.
Prayer Requests:
Please remember us in your daily prayers. We need your prayers for the following needs.
Follow up team.
Church to Church evangelism awareness project.
Converts church in Kashmir .
Deliverance of 2000 Bibles this year to gentiles.
We need the literature Bible and new testament.
Library project.
More relief for the flood victims.
We need a Motor cycle For Kashmir.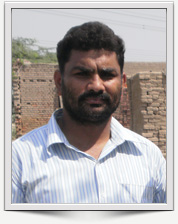 Please keep us in your daily prayers and for the further information you may contact with us.
Thank you and God Bless you!
Evangelist Paul David