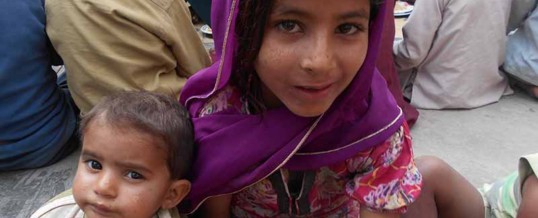 Matthew 10:42, "And whoever shall give to drink to one of these little ones a cup of cold water only in the name of a disciple, truly I say to you, he shall in no wise lose his reward."
Dear Brethren in Christ! Greetings in the name of Lord Jesus Christ! Thank you so much for your great love, presence, prayers and support to our least of these brethren in Pakistan. We are blessed by your prayers and we feel that you are present in our mission to serve the persecuted brethren. Faith is under fire in third world. So, pray for us that Lord Jesus Christ bless us in our trials and troubles. Every day we face threats, trials and troubles, but He bless us with spiritual guidance. Amen
We are thankful for your great love support and presence in 2016 and hopefully that you will stand with us in 2017 too. We, all group members and children are praying for you, and appreciate your love.
During the month of February 2017, we have visited 200 Christian families and have shared with them the Word of God and by the Grace of God, God has provide school uniforms, shoes, foods and school stationary to our 200 children.
Evangelism
We have visited twenty town in our city and where we Christian brethren gather together and praise our Lord Jesus Christ. We arrange prayers meetings in our Christian brethren's home. Where we call to our all brethren, who live near the place, they gather in one selected place and we share the Good News with them. They are warmly welcome us and share the love of Christ with us.
Least of These Center
We are thankful to God that God has provide us with school uniforms, shoes, foods and school stationary for our 110 children. We thankful to God that He is encourage you and guide you that how and where you donate for our orphans children.
First Distribution:
Thank you God, God has provide us foods for our least of these children. We have distribute school stationary with them.

Second Distribution:
God has blessed our children school uniforms, shoes, foods and school stationary. Children said to you, " Thank you so much for your great love and presence.

Saint James Primary School
God has bless us with one of this organized platform. This is a blessing from God that God has bless us with this mission building where we freely share the word of God and teach the elders, teen age and little children. During this month, we arranged ten prayer meetings and everyday formal educational institute, Biblical institute and shelter for homeless and orphans. We share the foods and school stationary with our 90 little children.
Prayers Request
We need one room for our Least of These Center. Pray and possible support to us.
Yours in Christ,
Asim Saddique