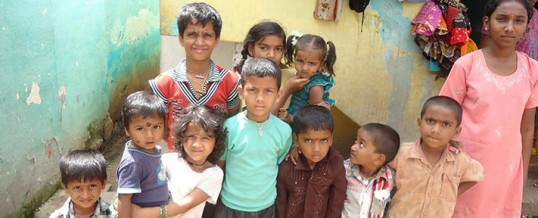 MESSIAH MISSION MINISTRIES OF INDIA is devoted to participate in the accomplishment of OUR LORD'S GREAT COMMISSION in the Gospel barren land of India which is having 1.25 billion people. God's purposes to mankind are unchanging for all the lands of the earth and we have to strive earnestly for achieving our Lord's command in our generation. Because the Lord wants genuine worshipers to worship in Spirit and Truth, they should be in and with the body of Christ.
MESSIAH MISSION MINISTRIES strives for grass root level evangelism of the villages in Karnataka, Kerala and Tamil Nadu. the suicides and the murders going on in this part of India clearly indicates that the priority number one of the human race is the knowledge of the SAVIOR JESUS CHRIST, THE ONLY LORD AND SAVIOR'S NAME GIVEN ON EARTH under heaven. So we do evangelism work every day because we have to work as the day is there when the night cometh nobody can work. The time is running out and the dark carpet of communalism seems to fall in this land in the near future.
To preach and teach the grass root teachings of the Bible which has 66 books, repentance from sin, and turning to God through JESUS CHRIST, the only son of God. We also safe guard the Bible as the only word of God, true, infallible, and inspired which needs no changes, appendix and revisions. MESSIAH MISSION MINISTRIES OF INDIA stands for a society of transformed lives pursuing for the holiness and hunger and thirst for the Kingdom of God, of peace and grace. We have a threefold action plan for evangelism and church planting in the un-trodden remote areas of India.
By the grace of our Lord and Savior JESUS CHRIST, the evangelistic works in this part of INDIA is going on without any hindrances. In some parts of Karnataka some kind of opposition and persecutions are going on. A Pastor was beaten in Tharikere, in Chickamagalur District.
Our workers are safe and this month we had decided to pray for a Nationwide Revival and all the Pastors are cooperating with the efforts.
WINNING SOULS FOR CHRIST AS IN THE SCRIPTURES ACT 1:8 EPHESIANS 4:12,13, MARK 16:15
Remote areas and villages are not trodden or evangelized by the big denominations in India. So we have taken up the tough job of treading into remote villages and giving away tracts and booklets to almost all the people which want to read them. KNOWING GOD and the way of salvation are the salvation tracts we are giving away at present.
Thanks for the gospel tracts arranged by our respected Director. They were arranged from Chennai which is the capital of the State of Tamil Nadu. House visiting and praying for the sick people are followed. Many people take interest in reading the booklets and hearing the gospel. Actually the primary members of the community are interested the Gospel without any prejudice, but the communal elements and some political parties which want to capture power through illegal means only create problems and enmity against the evangelists. In one village called Kallalli, a man called Suresh came from a house and collected two more friends and demanded that we leave the village at once as they do not want to allow any new religions to come to their village. However some persons were met with the gospel and they turned away from their evil deeds by faith in Christ. In Begur village five persons are hearing from the books of the New Testament continually as home church. I am personally going there every Wednesday for teaching the way of salvation. In Rajaji Nagar, a sweeper's colony area, one house is sitting to hear from the letter to the Romans. I am thinking the Roman's way will help this house hold to turn to the ways of God.
RAISING PRAYER GROUPS FOR PRAYING FOR THE REVIVAL OF INDIA
As in Ezekiel 22:30 and 31, because almost all the denominations have started to split into splinter groups, the love of money and power caste differences between the members of the church are other phenomena that destroy the mainline churches in India. Actually they are not doing any evangelism work outside churches. They are doing conventions and meetings to make Christians into their members, much as the West evangelism has become about social clubs. A genuine revival is needed among the mainline churches – a revival that would sweep over the caste, creed and tough witchcraft and idol worship methods in India. Especially our women groups meet every Wednesday and Friday fasting and praying for the Evangelists, that they should be protected against communal opposition and riots. People from all walks of life should put away their evil ways and turn to the Lord in repentance.
PREACHING, TEACHING AND EQUIPPING
Servants of God and Bible women as in Luke 9:60, 2 Timothy 2:2, Matthew 28;18-20. For this we plan for the encouragement and conduct retreats of our associated pastors and evangelists. Almost every month, we are providing hundreds of salvation tracts and also New Testaments to the evangelists. Only price we ask from them is willingness to distribute to others. Of course our evangelists are not ashamed of the gospel because it is the duty of everyone of whether to go for win souls or send somebody on behalf of us. The idol worshipers here are polluting drinking water resources by throwing idols and flowers and colors inside the drinking water tanks from ponds and lakes. Because of which so much mosquitoes are spreading and contaminated water is the cause for the Rat fever and jaundice spreading in some parts of Karnataka. So evangelism not only changes lives but also spreading peace and health around us by turning souls from demonic religions. All of our believers are leading a life of witnessing for the Lord Jesus Christ. Our evangelists are happy to stand on street corners where 10 people gather, they sing songs and preach and ask the people to turn to God through Jesus Christ, because the Kingdom of God is near and the Judgment is ready and the destination is hell if they do not turn away from their sinful ways.
Our evangelists take part in Prison ministry where we see prisoners regret for their sins with folded hands in prayerful repentance. Some prisoners used to ask for taking them out on bail. But we never submit to those responsibilities because we may put ourselves into risks by doing that.
In West Bengal, brother Paily (Pastor K M Paily) evangelized 3 remote villages this month. Dadada Halli, Marase Gajagalli are the villages. He was astonished to find the villagers worship snakes, pieces of wood and stones. One young man called Shivakumar is coming to the church because of this endeavor.

MESSIAH MISSIONS EVANGELISTS
We used to visit schools where the teachers used to ask us to address something to the children of upper primary class students. That time we just say the unique personality of Jesus Christ. We also try to rub away the blind beliefs from the hearts of the children. In the secular books Jesus is portrayed as a founder of Christianity and some others write as Christ the Liberation movement Leader. So our presence is very fruitful in some ways where people rightly understand the Gospel as a way of peace and salvation. Our West Bengal evangelists baptized 10 Brahmin converts last month. The West Bengal Brahmins eat fish but the other Brahmins in South India do not eat fish also because that is also non-vegetarian food.
Mysore Area Pastors are doing well. They are doing ministry with new zeal and enthusiasm as they get good encouragement now a days. They are well supported because of the sacrificial and generous support extended from Messiah Missions, and the God-loving donors from the United States. May the good Lord shine His face upon them and bless them with multiplied blessings. They are always praying so that God will bless the donors abundantly as they support sacrificially for the most needy places evangelism work in India.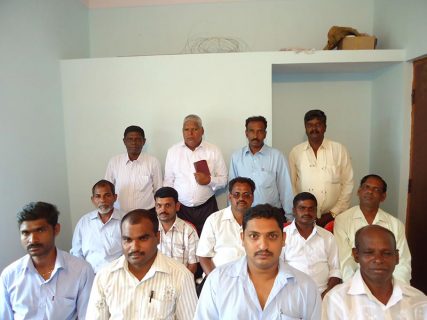 800 tracts and booklets were given in distribution. Now a days New Testaments are also given free of cost so that people will know the word of god without much difficulty. 230 new testaments were given free during the reported period during the last two months. Some bibles were also given free of cost who took baptism that is only eight in number. Sri Ramapura (Mysore), Jayaprakash nagar, Kadakola are the new places were fresh preaching points were started. They cannot say house churches. We call them churches if only at least 10 baptized believers are gathered there every week – Sunday, Saturday, Friday or any other day of the week. Sunday as the Holiday Common and the Resurrection day it is good to gather and attracts more number of believers. Salvation and coming to God are given importance.
Karnataka is the North India of south India. People are full of witchcrafts, black magic, idol worships. People used to worship the cow god, the snake God and the Monkey God. They drink sin as they drink water. The most crowded places are the Beverages Liquor shop and the Cinema Theater. Because of our missionaries, people there know the true God and the Lord Jesus Christ and come out of sin and sickness. A 92 years old man came to us for prayer and he is healed and eats well, sleeps well and attends service in the upstairs of our prayer hall. May the Lord and God Jesus Christ give him many years to witness for the Lord Jesus Christ.
VISIT TO NEW CONVERTS
We seem to be experiencing more opposition in Karnataka, as we visited a new village called Hosakotte. "We" means myself, Pastor K M Paily and Brother Shyam Samuel. Reason for visiting this village is a new family consisting of Mr. Somanna, his wife and three children who were attending for the last quarter of an year our congregation, but did not turn up for the past two Sundays.
The village Hosakotte is 20 kilometers interior from Nanjangud town towards Kollegal a town full of silk manufacturing. But what we saw in that village fully changed our vision of work. We saw there people full of thirst for the Lord and the Word and nobody to preach and guide them for Christ. We told about Repentance and Faith towards God to many people and nobody was indifferent in hearing the gospel. All we eager to listen, Praise the Lord.
We prayed for a young woman who underwent knee surgery after a scooter accident, Shobha, she wept, it was the Lord hearing her tearful weeping that the Lord has sent some people with the gospel of Jesus Christ to her. Personal Evangelism, speaking to person to person seemed limited and it is better to preach with a hand microphone and bull horn to 50 to 100 people at once. Actually I had a megaphone some years ago and when we faced some opposition regarding public preaching it was placed in a corner of the church and rusted in time. Now that acceptable times have come back to the preaching of the Gospel, I will try to get a new one quickly. A ThunderPower 1200 40 watt Heavy Duty Megaphone is $175 USD or 10880.00 Rupee. There may be some opposition again also now, but it may not be difficult to change the village rather stopping public preaching. Our brothers are also affirmative to this idea as every one of our brothers find time in preaching in the church service. Especially Brother Paily and Brother Shyam Samuel are itinerant evangelists and good in dealing with Hindus and other non-Christians.
Brother Anand Malavalli was not well for a couple of days, but presently he is doing well. Brother John Cheeran Ittiyavara took the time in visiting me after his visit to the Northern District of Bidar from where two persons got baptized last month. Sister Sakkamma, a widow we are supporting regularly, and her daughter's family resisted much persecution during this month and I thank the Lord for his continued grace on this family. They stood fast against looting and opposition to turn away from the faith. The problem is Sakkamma's brothers and sisters are 9 families and she is the only one which has accepted the gospel and came to the lord. So the other siblings find this family not cooperating with them in time so religious festivals and burials. Three month's back one of her eldest sisters died of jaundice and that death ignited the spark to this problem.
Please continue to pray for this Sakkamma's family. Her initiation in starting a congregation in Bangalore, Ramamoorthy Nagar – kalkere is appreciable. We are continuing to pray for you and all our prayer partners and Directors and also well-wishers. As you support the work where 1.25 Billion people still thirst for a Savior, your reward in the eternity is great as some souls turn from the Hell-fire and run towards a blessed eternity in Christ Jesus in the Light of the Word of God.
EVANGELISM
As the villages thirst for the GOSPEL OF JESUS CHRIST, we are encouraged to meet with the Gospel message within these villages.
This time pastor Ponnachan and others joined us in side of Karnataka; Channadayapura Village is 30 kilometers south of Nanjangud town. This village is on the foothills of the Western Ghats. People are very down trodden and the nearest school is 2 kilometers away from the village. No good roads and no good houses are seen in the vicinity. About 400 houses may be there in the village but they are scattered here and there. Local children came to hear the gospel last meeting.
Brother John Roy is useful for driving the vehicle and also addressing the children and helps to lead songs. Brothers Ponnachan, Jinu John took time and effort to distribute the clothes. I told story to the children and also shared gospel of Jesus Christ to the individuals. They are in the bondage of ignorance, poverty and blind beliefs that Satan had laid on them. The colored Hindus also exploit them for petty reasons. In course of time we may start a feeding center here for these children. But not now, firstly they need Christ for change of heart.
I am greatly encouraged by the news about the megaphone. The Lottery vendors and other many business people use these kind of Megaphones but we the ministers of the Gospel Logos, the spoken WORD needs loudly shared. The vehicle is also very useful for the outreach. We collected some used clothes from our church members and distributed to these villagers. Poor folks. They need Christ more than anything else.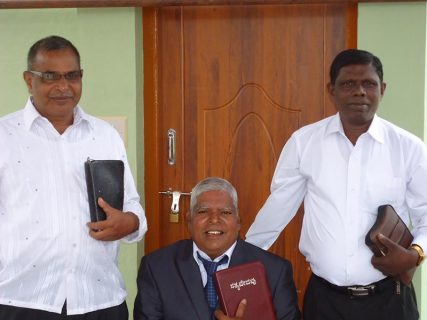 THE TAILORING SCHOOL
More young women are interested in coming and joining for the skill development in Cutting and Tailoring. Already 7 women have completed their course of study and training and began to earn their bread by their skills of their own hands.
BROTHER SURESH RELEASED FROM PRISON
Our brother Suresh has been released from the jail through bail and is thinking to shift his house to Meenangadi. He was actually doing work in that area previously but the only problem is the pastor's son Sam Suresh studying in the pre-university college in Sultan's Battery which is 25 kilo meters from Meenangady.
THE NEW VEHICLE IS A BLESSING
A second hand used vehicle has been available for the ministry at minimal cost. It is an eight seater and runs 16 kilometer for a liter of Petrol. It helps us to reach places in groups. We thank the director who allocated donor funding to us to have complete service of the vehicle. We already see that the vehicle is speeding the "Light of Life" in this area. This is the only vehicle of four wheels among all our pastors.

FINDING THE BALANCE IN WORLD MISSIONS
This powerful book is being translated into different languages and this year end will see the Kannada version of the book will be released, which is going to help the evangelists return to the main line evangelism. As the Lord told "harvest is plenty and the labourers are few," we need the laborers not to turn away from their first love and vision for winning souls and starting churches . As Christ's congregations are the real temples of God and rewarding ministry eternally. Going astray from the main line evangelism will see going back from the calling.
Some widows are supported and some female students are sponsored also apart from Evangelists and Bible Women. Mainly we are supporting the living allowances of the evangelists and not for buildings and lands. The only building we constructed is the Headquarters building which was needed as the office accommodation and meeting common place for the Workers. Last 10th of this month we had a Bible Class for the workers and aged workers from Kerala. Pastor Mukundan addressed the workers and encouraged them to work hard for winning souls as the Reward is from the Lord. Brother Paily warned the workers not to hide the one talent the Lord has entrusted us. But we have to earn another talent from the only one talent we have.
I take this opportunity to thank one and all of MESSIAH MISSIONS DONORS and especially I thank the Rays for their sacrificial efforts spending their time and talents for this ministry.
Your brother in Christ,
BRO. JOHN MADAN MOHAN