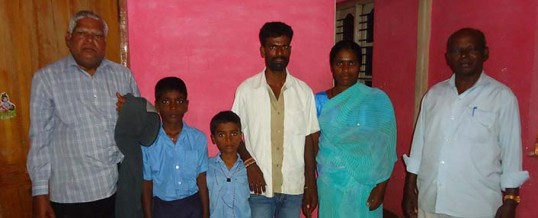 Dear prayer partners, donors and supporters,
Greetings in the wonderful and compassionate name of Jesus!
Sometimes when I pray, the sick persons are healed. But God does not call us as healers alone.  God has called us as evangelists, the distributors of the Word of God who gives life and life abundantly. "Seek ye first the Kingdom of god and everything else will be added unto you" is the golden promise in the Word of God. As we see in the Beatitudes, the ...
Continue Reading →